YOUR RELIABLE PARTNER IN
SCAFFOLDING

AND

FORMWORK
RINGER Poland is an exclusive partner of RINGER Austria
To work with RINGER means to get RINGER-Quality: exceptional reliability, flexibility and fast, individual solutions by a genuine family business. Close, individual partnership and handshake quality are not only a promise to us but our everyday life. What are you waiting for?
Highest quality of material, designed according to standards, absolutely safe plus fast and cost-saving in operation on site. RINGER Scaffoldings offer the best solutions for any job-site.
Low-weight, high stability, low-volume plus extreme load bearing capacity. RINGER Formwork systems are extraordinary flexible, individually applicable and can be used for any constructional purpose.
RINGER.

Always close to our customers.
We are traditionally commited to individual contact with our clients and reliabiltiy. As a family run company we rely on lean structures and short communication channels, management included. This enables us to provide the right products and solutions for any job-site requirement fast and flexible.
"We are a genuine family business. Our name means quality. That is our word."
Marcin Botor, CEO / Dyrektor ds. sprzedaży / zakupów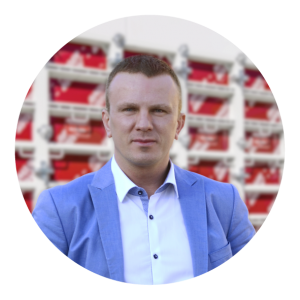 3rd place at
"Austria's Leading Companies" Award
As a result of the ALC competition of the daily newspaper "Die Presse", RINGER GmbH was awarded 3rd place in the Upper Austria category – nationally active company turnover ≥ 10 million EUR.