RINGER POLAND.

The company's success story.
Family values as a strong company philosophy.
1991
Establishment of a family company F.ZET based in Konin. The beginnings of our activity were connected with insulating buildings.
1993
The company has its own scaffolding with a total area of 2000 m2.
1996
F. ZET already owns 5000 m2 of scaffolding and starts renting scaffolding with assembly and disassembly.
2001
The focus was solely on scaffolding rental.
2004
We established crucial cooperation with Ringer Austria and became their exclusive distributor in Poland. We purchased our first Austrian Ringer scaffolding and continued to rent it. We have also started selling Austrian scaffolding and formwork in Poland.
2005
Strong emphasis on Ringer scaffolding and formwork sales. In connection with the dynamic development of the company we have started the construction of a new office along with warehouse space.
2006
Launch of the lightweight steel formwork ST2000. 
2008
Opening of new headquarters in Kawnice Kolonia near Konin. Change of company name to Ringer Poland. Extensive marketing activities were undertaken in order to increase the company's recognition in Poland.
2011
Presenting a "FAIR PLAY Company" certificate to Ringer Poland granted by the National Chamber of Commerce (Krajowa Izba Gospodarcza).
2012
Opening of a new hall, allowing to store twice as much formwork and scaffolding.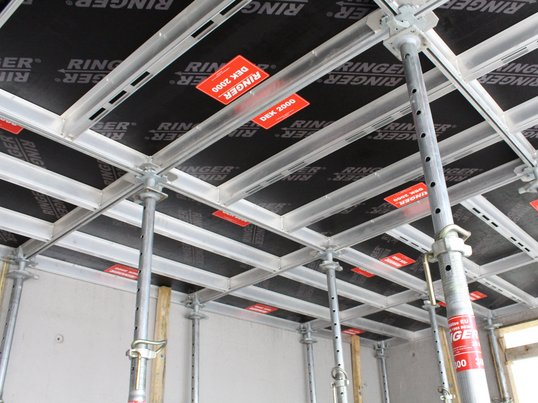 2020
Expanding the product range with DEK2000.
ceiling formwork system.